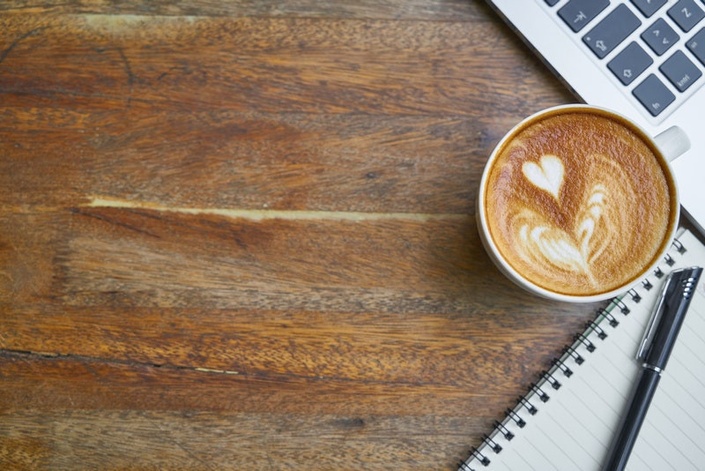 Become Python Freelancer in Your Coffee Breaks
Reach Python freelance level in 2 months - or get your money back!
Your high-income skill PYTHON

How would your life look like as a Python freelance developer? Can you imagine to work from home, earn a full-time income in 4 hours per day, and actually having time for your family and friends? This is already a reality for hundreds of thousands of Python coders worldwide.

Coding has become one of the best-paid professions in the world ($116,379 is the average US salary of a Python developer) – e.g. Tesla, Google, and Apple are mostly software-driven companies. To become a better Python coder could easily be the most profitable decision in your life.
Do you struggle with understanding code quickly? Is source code a closed book for you? Can your friends read code faster than you? Or are you already proficient with another programming language like Java or C++ but want to learn Python to become more valuable to the marketplace?
If you answered any of these questions with yes, my proven formula to learn Python is for you. Puzzle-based learning is based on the proven principles of good teaching.
Discover new earning potentials!

$116,379.00 (Average US salary Python developer)
$11,637.90 (YEARLY Value of increasing your skills and earnings by only 10%)
Wouldn't you agree that investing in your skills gives you the highest return on invested money (ROI)?

If this course boosts your Python skills just by 1%, you will get a 387% ROI - per YEAR!

What worked for hundreds of Python students before you will work for you. But even if it doesn't: We have a 30-day no-questions-asked refund policy so you have zero risk!

Here is the promise: After completing this course, you have developed your new high-income skill "Python development" empowering you to earn $20/h or more as a Python freelancer. That's guaranteed.

Invest in your education - don't waste your money in the stock market praying for 5% return.

Take action now. Increase your value to the marketplace!


"I have never learned so deeply!"
— Myu

"I've been persistent in getting down the basics -- your puzzles help me understand (and appreciate) the logic that goes into coding."
— Travis E.

"As a fellow educator and fellow (former) Ph.D. student, I just wanted to let you know that I'm really impressed with your teaching materials. You're doing a really good job!"
— Daniele P.

"Thank you for a great resource!! I really appreciate the time, effort, and thought you have put into this."
— Marcus

"I'm learning Python this semester as part of my degree and I found your way of explaining things way better than my professor's."
— Rochan

"I LOVE the way your course is set up. So much so, in fact, that I would love to be able to use it with my students. I love the concept of learning a little bit, then being tested on what you have learned. I believe you call it "practice testing." I plan on implementing that concept as soon as school gets back in session on Monday. I also love the way you have implemented the ELO system, so that students who fail on a question are sent back to an easier one before moving ahead.
[...]
When I watched your video on mastering Python to become a freelance programmer, I was impressed. For one thing, I had just read about the need to frequently test our knowledge, that the testing process actually speeds up our learning. I have seen the results in my own studies in the last few days and can't wait to employ this technique with my own students. I also like the fact that we spend the bulk of our time actually writing code. There is no better way of learning that by doing."
— Lee
Why should you join this Python freelancer course?

The goal of this course is to deliver real-life results for you. It dives deeply into the technical point of view of writing Pythonic code. But it also gives you clarity and a step-by-step roadmap of how to start selling your skills on the marketplace. The ultimate goal is to push you to the level of an average Python freelancer earning $51 per hour from the comfort of your home.

Work in your dream job! As a premium member, you get exclusive access to unlimited certificates on the Python learning app finxter.com to prove your Python skills to your employer. By purchasing the course, you get LIFETIME access to these exclusive certificates!
Gain deep code understanding! Strengthen your code understanding skills with 100+ brand-new code puzzles. These code puzzles are hand-crafted exclusively for this course.
Have more time for your hobbies! Download 5 simplified cheat sheets and strengthen your Python basics: keywords, data structures, object orientation, tips, and tricks.
Get your free book! As a Finxter member, you get two free ebook versions of "Coffee Break Python" (original price $19) and "Coffee Break Python Slicing" (original price $10).
[BONUS] Gain clarity and focus! Get your individual Python training plan - reach your goals & become your own boss - guaranteed.
[FREE Bonus] Get the Gigs! Promote your skills on our freelancing job board - exclusively for a limited time (YEARLY value: $1200)
Your Instructor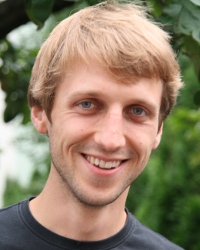 Christian is working as a doctoral computer science researcher in the area of distributed systems in Stuttgart, Germany. He has published several research papers on international conferences and has taught many students in computer science, graph theory, and distributed systems. Christian's mission is to serve aspiring coders through Finxter.com and Coffee Break Python—and to help them kickstart their computer science skills.
Frequently Asked Questions
When does the course start and finish?
The course starts now and never ends! It is a completely self-paced online course - you decide when you start and when you finish.
How long do I have access to the course?
How does lifetime access sound? In addition to that, you become LIFETIME FINXTER PREMIUM MEMBER! As a Finxter premium member, you can download unlimited certificates on the Finxter app.
What if I am unhappy with the course?
We would never want you to be unhappy! If you are unsatisfied with your purchase, contact us in the first 30 days and we will give you a full refund.
How do I get my Finxter.com Python certificate?
By subscribing to this course, you automatically become a premium member on the Finxter application. Being a Finxter premium member, you can download your certificate at https://app.finxter.com/certificate/. Use the Python certificate to apply for your dream job!
When should I start selling my Python skills? And why should anyone buy them? There will always be much better coders out there.
The 10% of the Python freelancers with the lowest wage still earn between $10-$30 per hour in the US. The national average wage for Python freelancers is $51 per hour. So the statistically sound way of becoming a well-paid freelancer is to start earning money NOW - regardless of your current skill level. Then, you constantly increase your hourly rate using the strategies proposed in this course. No matter your skill level, you will still be valuable for many clients.
I am shy and I don't like to communicate with clients. Is freelancing still for me?
As a young adult just coming from the university, I was very shy myself. I was terrified of charging even the minimum wage for my work. I had to force myself to take new opportunities. But when I did overcome my shyness, a small piece of it died forever. Every time. If you take the step-by-step approach outlined in the course, you will one day love to communicate with clients and be proud of what you have accomplished.
I don't like talking on the phone or via Skype. Is this required as a Python freelancer?
No. Most jobs require only email or message communication. You can even set some protocols in place to ensure that you automatically deliver the best experience to your clients. But don't worry, you will learn all the communication skills on the way if you follow the formula presented in this course.
What if I don't have time to work even more as a freelancer?
Let me ask you a question: What is work for you? Is it a duty that competes with your free time? It doesn't have to be this way. Elon Musk "works" 80 hours per week - but it doesn't feel like "work" to him. It is what he loves to do. In fact, he doesn't NEED to work 80 hours, he CHOOSES to do so. This is what is going to happen to you as well if you create your own little freelancing business. The constant positive reinforcements from your clients and your additional stream of income will keep you pushing forward - even if you THINK you don't have time to "work" even more. This course comes with an individual training plan that allows you to set your own pace.
I am too lazy to learn Python. Will this course help me to stop procrastinating?
This course comes with a free bonus training plan that gives you a detailed daily checklist of task you need to do to push yourself forward. It's a proven training plan tested by many students before you. They have been successfully started their Python freelancing adventure, and you as a course member will become successful, too.
Isn't Python freelancing a lonely job?
No. You will be the first to learn about emerging trends and technologies. You will learn quickly which skills and expertise the marketplace values. You will have more time for your family and friends if you choose to go full-time. If you take the course with the goal of becoming a part-time freelancer, you will only get to know more interesting people in addition to the ones you already meet. As a premium member, you will get access to my Python Mastermind Group at Facebook where you can connect with other ambitious Python students who took the course. Networking is king.
I am happy with my day job, so why should I join this program?
Great that you are happy with your day job! So was I. But I still decided to start selling my Python skills online (on the side) to enrich my income, to become more robust and diversified, and to take better care for my two little kids and my wife. This program improves your value to the marketplace which is even great if you stay an employee.
Is it complicated to do taxes as a Python freelancer?
It obviously depends on your country but it's pretty easy in most countries. Especially, if you start out as a Python freelancer on platforms like Upwork or Fiverr. This is the recommended starting point for most students of this course.
Do I have to tell my boss when I become Python freelancer?
I know this is a big issue for many students. They don't want to tell their bosses that they earn an additional stream of income. If this is an issue for you, take the course anyway, and confront your fears IMMEDIATELY (before it is too late). It's your life and you need to take control - or nothing good will happen to you.
My colleagues think I'm crazy dreaming of being my own boss. Are they right?
I think you would be crazy if you don't dream about becoming your own boss. It's so rewarding to be the owner of your choices, your freedom, and your life. Only if you truly identify with what you are creating every day, you will start loving your work again. That's what this course is all about.
Course Curriculum
Get Started with This Course
Available in days
days after you enroll
Improve Your Coding Skills - and Complete This 5-Step Python Crash Course ($0 - $1,000)
Available in days
days after you enroll