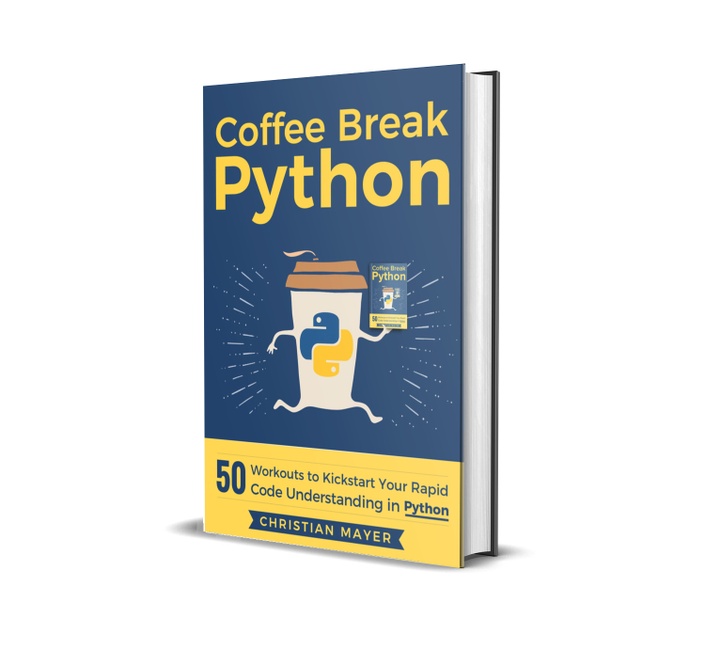 [eBook] Coffee Break Python
50 Workouts to Kickstart Your Rapid Code Understanding in Python
Little time to learn Python?

Python puzzles help you to learn faster, smarter, and better. This book offers 50 educative code puzzles, 10 tips for efficient learning, 5 Python cheat sheets, and 1 accurate way to measure your coding skills. 13,000 Python students have already improved their coding skills on our puzzle-based learning academy Finxter.com.

"I very much enjoy your Finxter.com website because it has some real meat to the problems. Thank you so much for doing this project! I love it!" —David C.
"Your site is awesome."—Victor A.
"I found Finxter.com an excellent tool to brush up on my Python skills."—Jesper R.
As you work through Coffee Break Python, your Python expertise will grow—one coffee at a time. You will train wildly important Python topics such as

- Arithmetic operations: integer & float division, and modular arithmetic;
- Language elements: branching, loops, keywords, and functions;
- Data structures: integer, float, string, list, set, dictionary, and graph;
- Sequence operators: indexing, concatenation, slicing, and built-in functions;
- Function *arguments: default *, arbitrary *, unpacking *, keyword *;
- Set operations: lambda, filter, map, and intersection functions; and
- Algorithms: recursion, Fibonacci, Bsearch, sorting, guess & check, and graph traversal.
As a bonus, you will track your individual Python coding skill level throughout the book.
To get the most out of this book, you should be slightly beyond beginner-level in Python—e.g., you have already experience with another programming language, are a professional engineer, or a student.

So how do you spend your Coffee Break? Python!
Your Instructor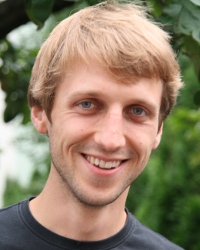 Christian is working as a doctoral computer science researcher in the area of distributed systems in Stuttgart, Germany. He has published several research papers on international conferences and has taught many students in computer science, graph theory, and distributed systems. Christian's mission is to serve aspiring coders through Finxter.com and Coffee Break Python—and to help them kickstart their computer science skills.
This eBook contains all 3 file formats such that you can read it on any device you want.
High-resolution PDF optimized for reading on desktop screens
High-resolution PDF optimized for reading on mobile screens
High-quality EPUB 3 for most ebook readers

There is no risk: 30-days, no-questions-asked money back guarantee!

SALES (Limited Time): -33% ($29 >>> $19)